Note: This feature is only accessible to Administrator users! Learn more about user types
Creating a New Department
Once logged in, click on the Departments option underneath the Settings menu: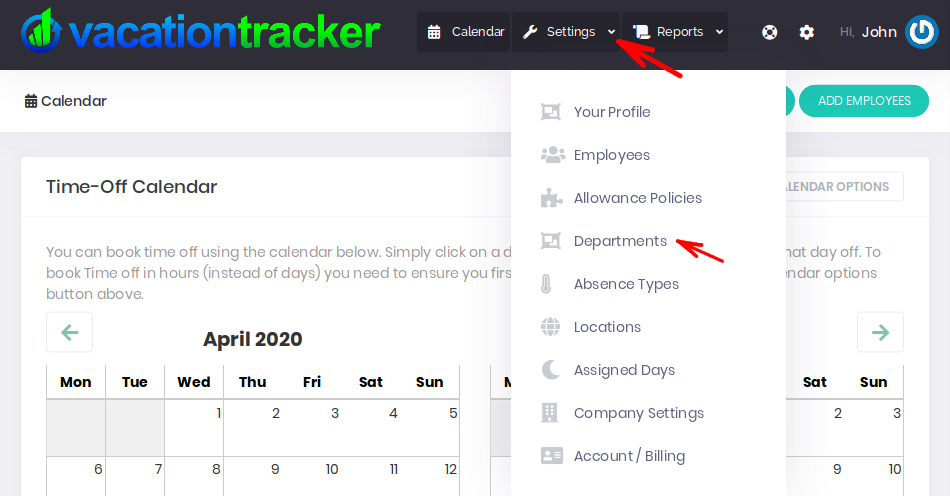 From the Department listing page click on the Add New Department button, as shown below: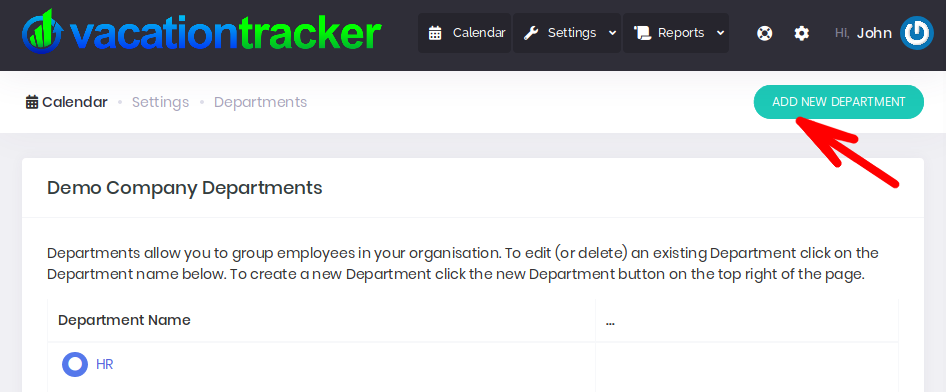 From the Add New Department page enter the name your new Department:

Next assign a color to the New Department using the color selector that displays when you click on the color field: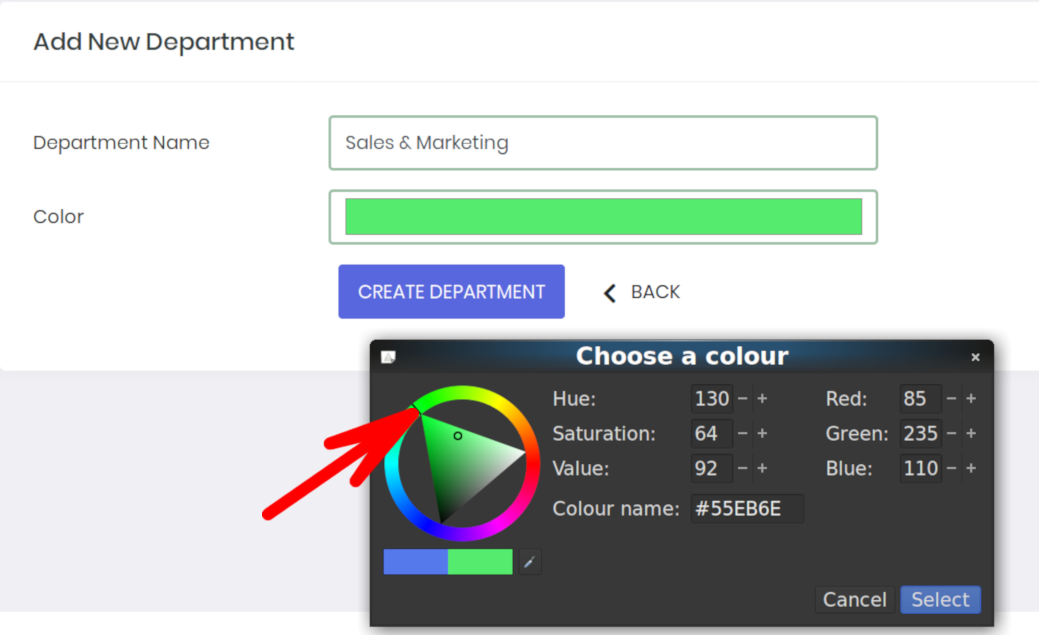 When you're finished, click on the Create Department button:

Once you've added the new department you'll be returned to the Department Listing page. A notice will inform you that the new Department was added successfully and you will see the new Department displayed along with your other existing Departments: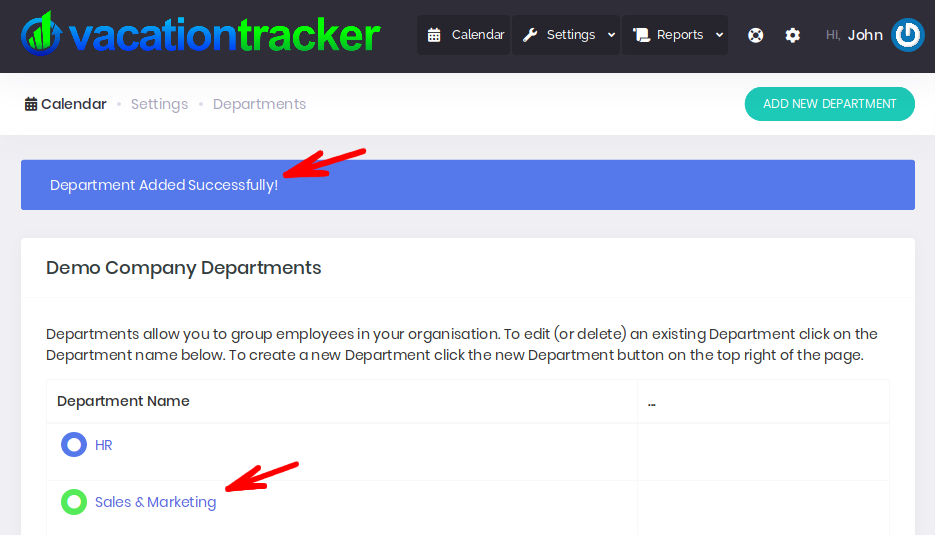 Repeat this step to create if you need to create more Departments. Once you have finished, you can edit any existing employees so they belong to your newly created Department.