Resetting Your VT Account Password:
Can't remember your VT Account password? Don't panic, you will soon have this dilemma resolved!
Visit the Forgot Password Page. From here, simply enter your registered Email address (i.e. the Email you used to register your VacationTracker Account) and then click on the Request Reset Link button: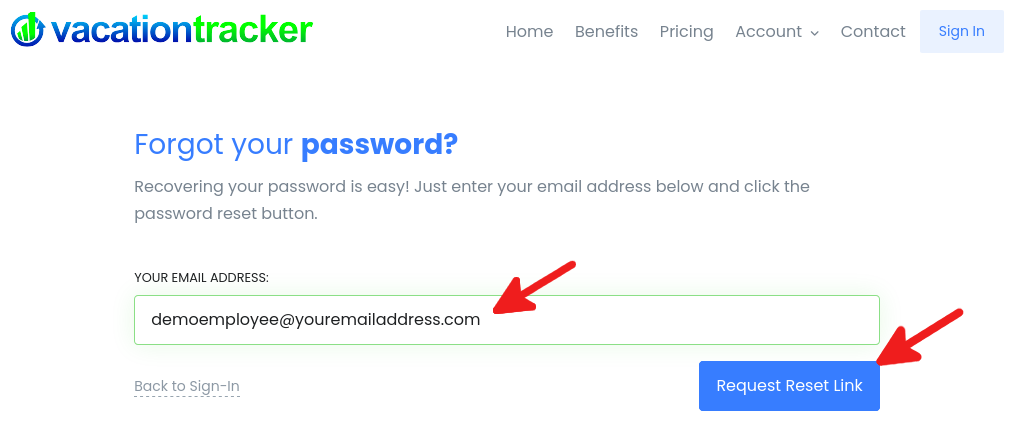 A pop-up will confirm that the Password Reset Email has been successfully sent. Be sure to check your junk/spam if you do not receive this Email after a few minutes: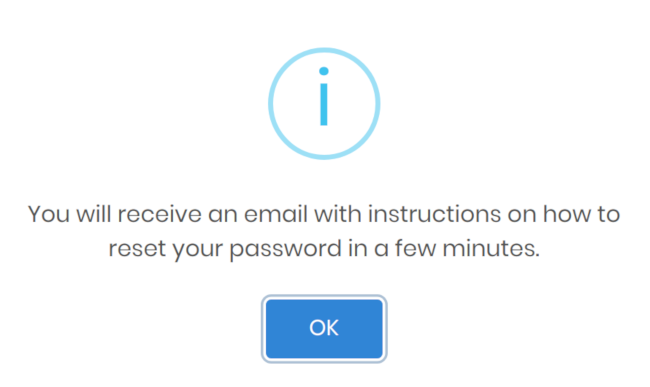 In the Email, click on the Change My Password button and follow the directions provided: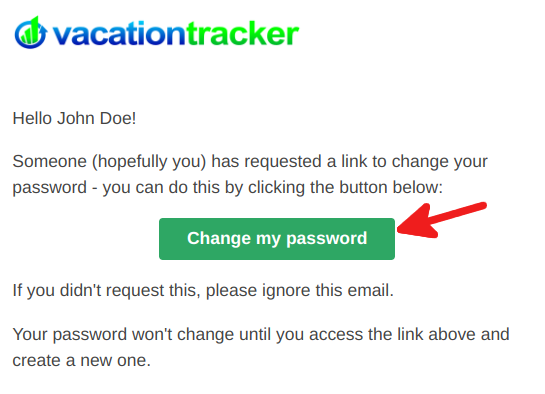 Now you have reset your password you can login here as normal, using your new password.