Note: Employees can only be added or invited by Administrator users. Learn more about user types
Once you are logged in, from your VacationTracker Dashboard, click on the Add Employees button at the top right of the screen, as shown in the following screenshot:

Once you click on the Add Employees button you will be brought to a new page where you simply fill in the fields presented (i.e. Name of Employee, Email, Job Title etc.) with the information of the new employee, when you're ready click on the Create Employee button:
Note: An email address is not required however if you add an email address then the Employee will be sent an automatic invitation to join VacationTracker – they will then be able to request their own time off.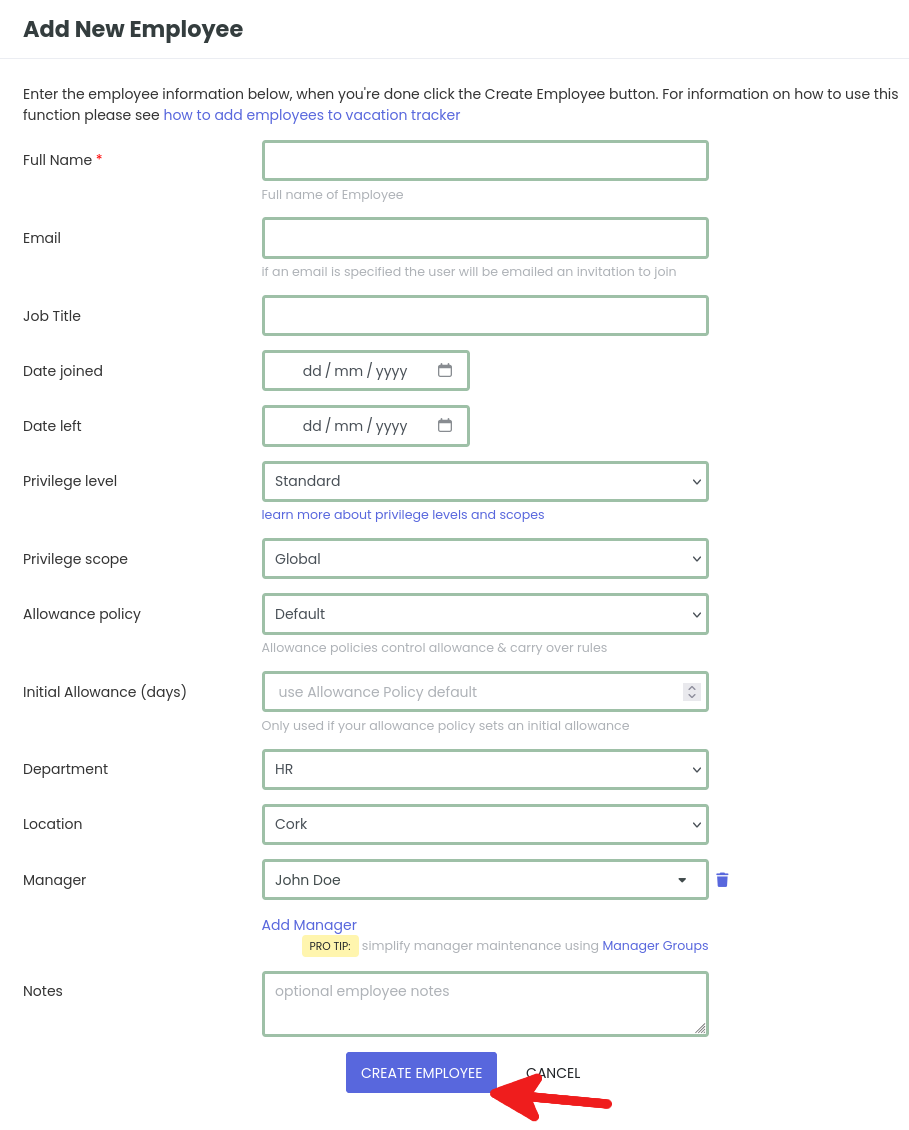 After clicking the Create Employee button you'll be brought a confirmation screen similar to what's shown below:

That's it - you are done! If you want to know how to edit an existing employee, click here to read our help article on this.