Deactivating a VacationTracker User/Employee:
Changes in staffing are a common occurrence in any company for a variety of reasons, this is why we have made it easy to deactivate any employee on your VacationTracker account with just few clicks.
Once you are logged into your VacationTracker Account and on your Dashboard, click on the arrow next to Settings at the top center of the page to reveal a drop-down menu. From this drop-down menu click on the Employees option, as shown below: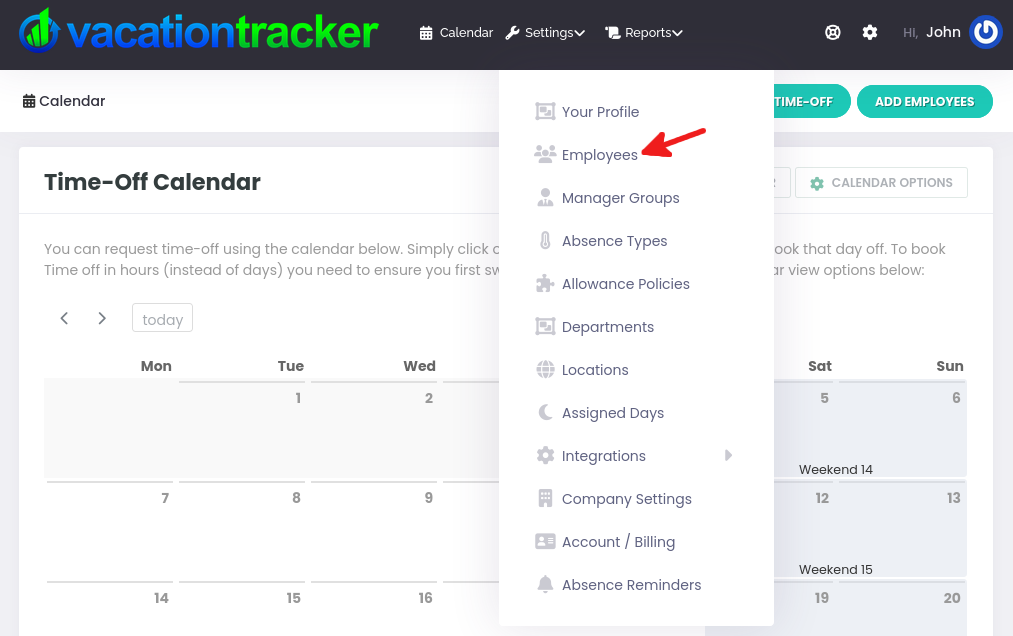 This will take you to a page displaying a list of all your employees. Once there, locate the employee that you wish to deactivate from the list displayed and click on their name to select them: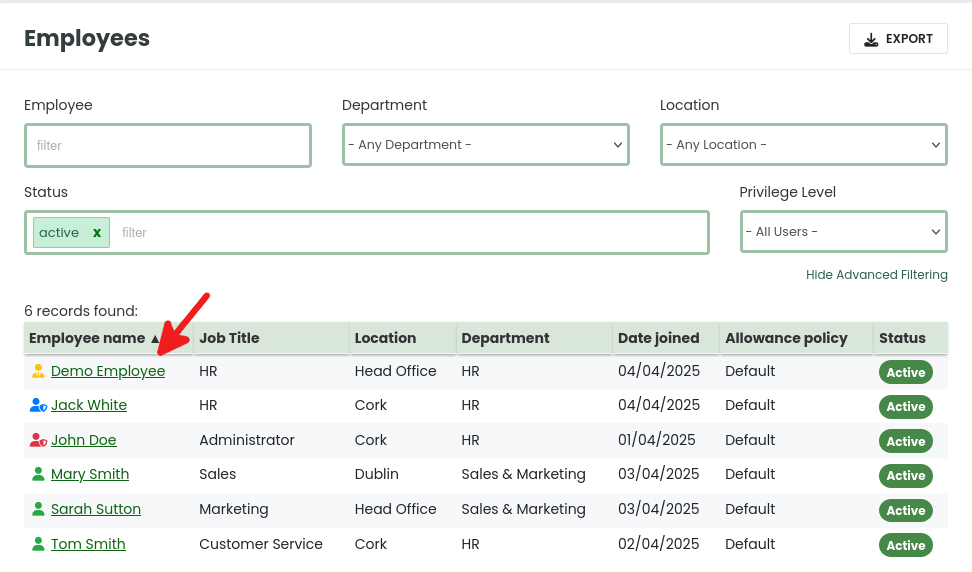 Once you have clicked on the employee, you will be brought to their profile and here you simply click on the Edit Employee button to edit their data: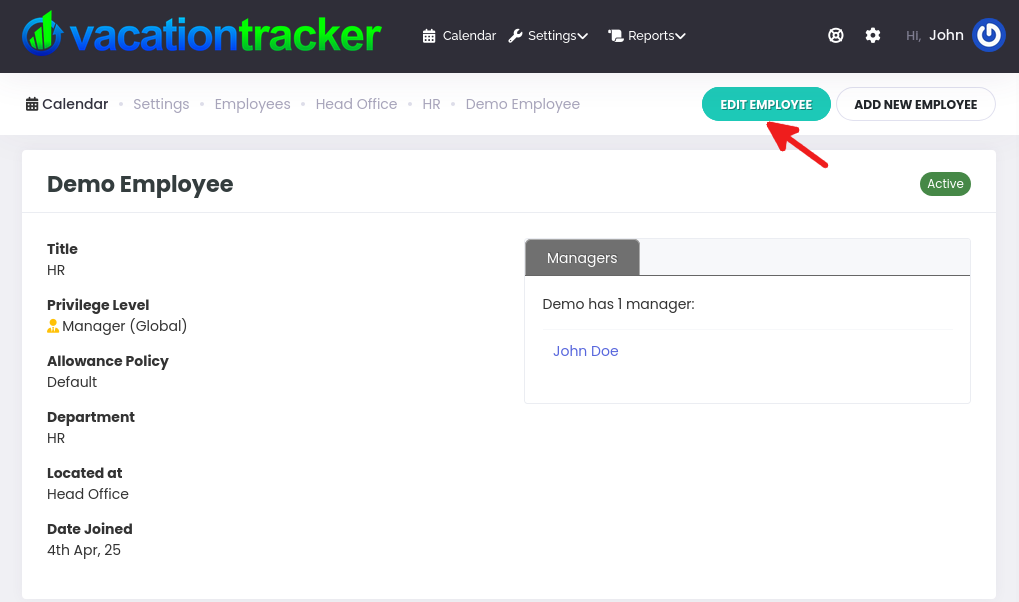 At the bottom of this page you will see a Deactivate button and you need to click on it: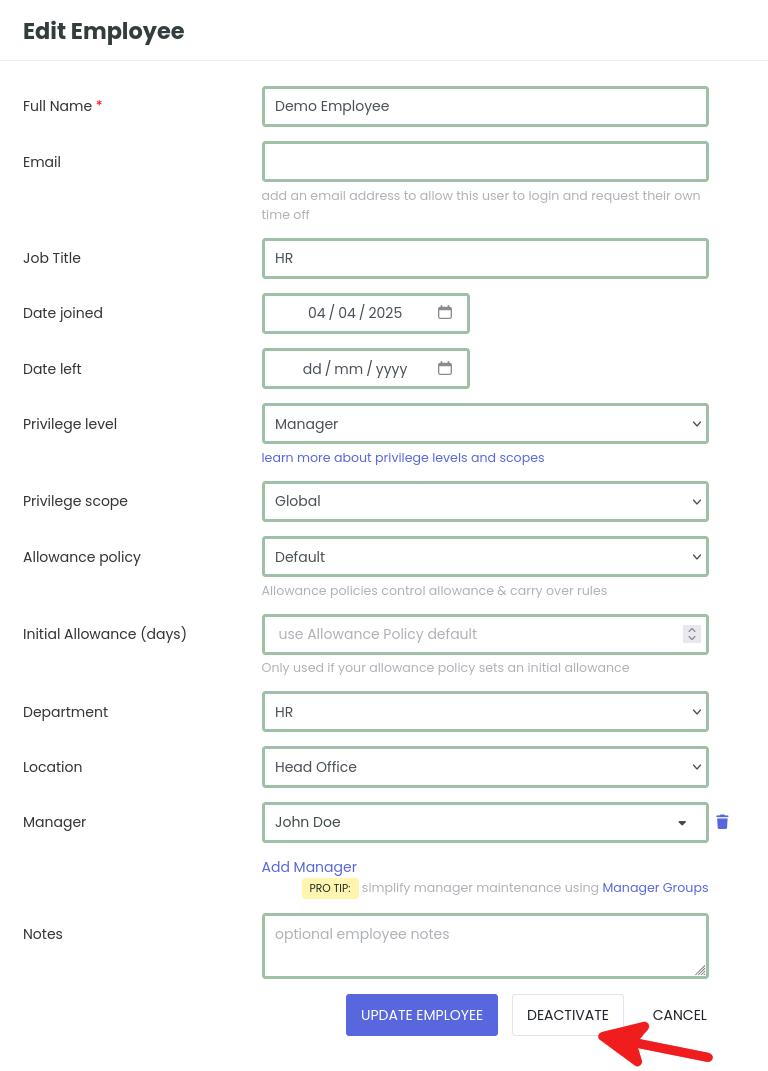 When you click on the Deactivate button a pop-up will open asking you to confirm that you want to deactivate that employee, click OK to confirm your decision:

A message will be displayed on your VacationTracker Dashboard confirming you have deactivated the employee as shown below:

That's it - all done! The employee will no longer appear on your list of Employees.